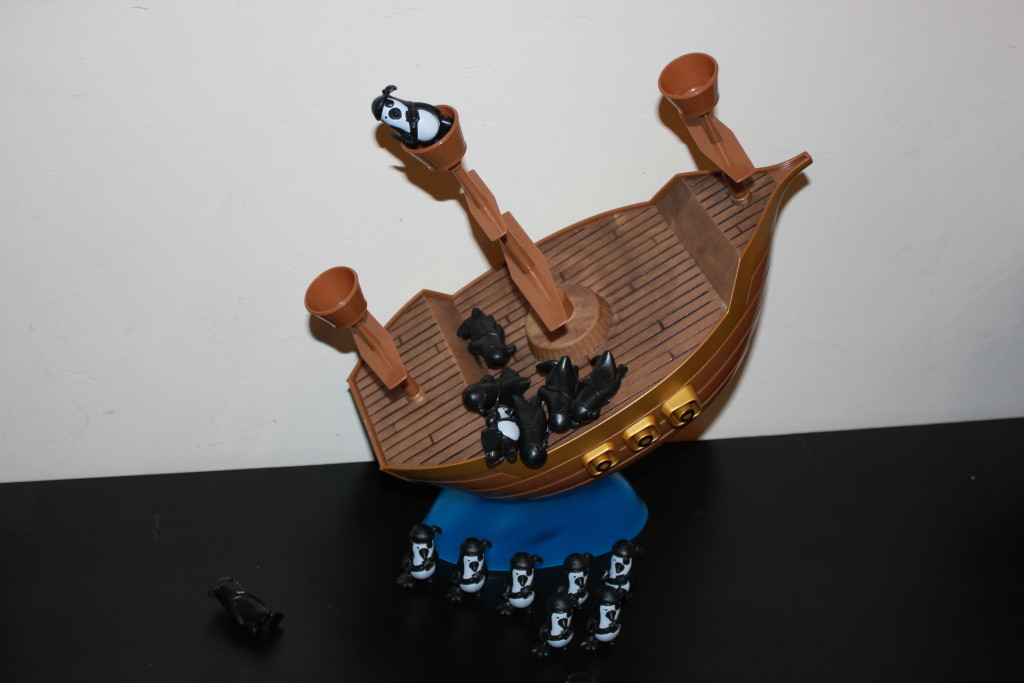 Pirate Penguins are taking over the boat. However, don't rock the boat or you will all fall off! This game was a hit during our pirate themed party. Everyone played it from ages 2 & up. Yes, even adults.
It's your classic balance game. Be the last player to place a penguin on the boat without knocking them down to win! We use house rules only one loser.. the person who rocks the boat.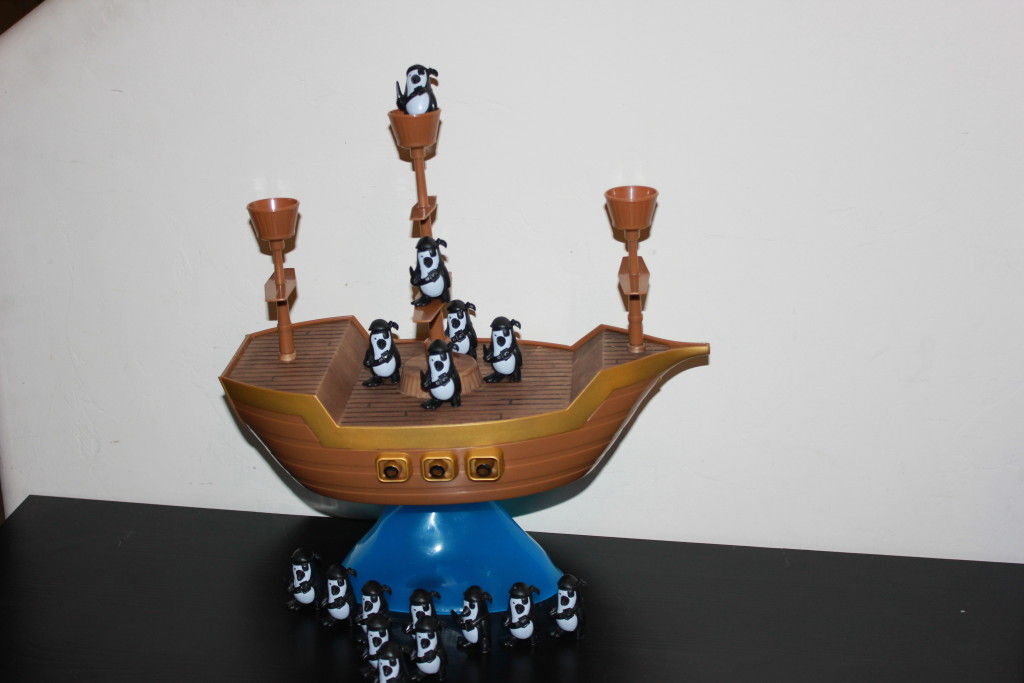 Overall this cute game for families. We especially loved the theme!